Five:1 VBC | Payments & Insurance
-When utilizing payment plans (see schedule below), there is a $10 fee added to each payment for processing and handling.  A $25 late fee will apply to payments made after the 10th of the month.
-All accounts MUST BE CURRENT (no more than 10 days past due) in order to participate in practice and tournaments - this will be strictly adhered to for 2024.
-After a first payment is made on a payment plan using a credit card, the system will set up auto-pay for that card, automatically billing the card for the remaining payments on the first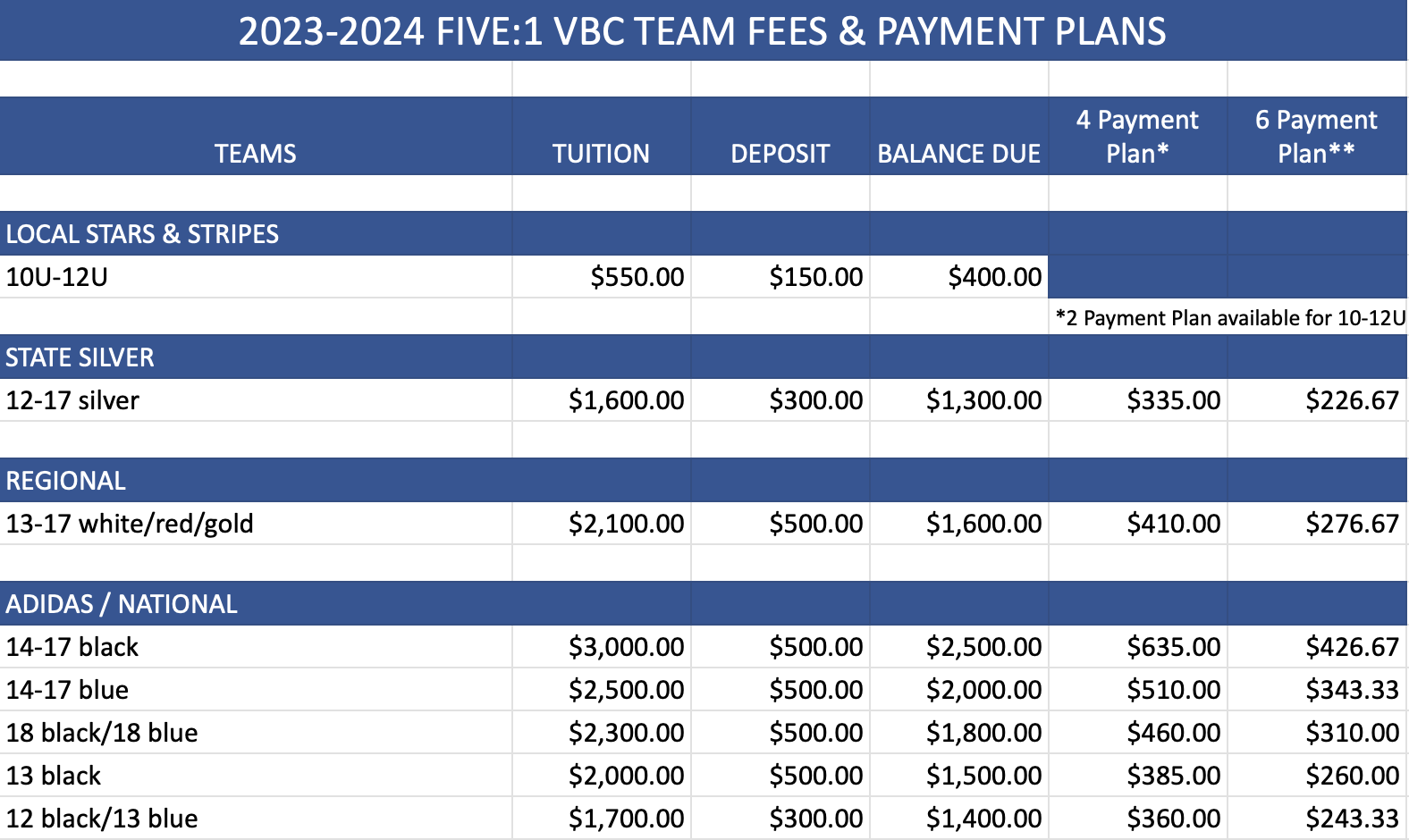 Sports fee insurance provides peace of mind in an uncertain world. We know that every year youth athletes are forced to quit the sport they love due to unforeseen circumstances. Often players are affected by injury, illness, parental job loss, family relocation, etc. this in turn affects their ability to play or even complete the season. That is why Five:1 is offering Sports Fee Insurance as an added layer of protection to their families.
Protect your season from:
Season-Ending Injury
Season-Ending Illness
Death of Athlete/Parent
Mental Illness
Job Loss
Job Relocation
Short-term Injury
Short-term Illness
Visit https://five1.sportsfees.us to enroll or to learn more!