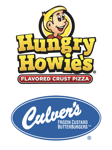 ****Updated for 2024 Season
Hungry Howies Coupon Cards: 
Cards/coupons are valued at $300 and sell for $25.
Athletes make $12.50 on every card sold!
Culver's Coupon Cards:
Cards/coupons are valued at $250 and sell for $20.
Athletes make $10.00 on every card sold!
Sales will be monitored closely as we are required to return what is not sold.  Cards/money due back by August 20th.

Green Bee Football Frenzy (2023 Information)

Tickets sell for $10 each, or Buy Two, Get One Free

BTGO deal means you SELL 2, they redeem a 3rd online when they register their ticket.

We must sell 1,000 tickets as a club to maximize our profits.
Tickets and money will be collected mid-October.
Prize money totals $1600, 5 winners every week!
Profits will be divided by the total number of tickets sold.  Athletes will get that amount multiplied by the number they sold.
Ticket stubs and money due back by November 3rd!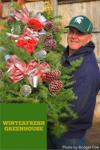 Winterfresh Holiday Greenery Sale (UPDATED 10/8/2023)
Wreaths - $20 (red velvet bow with pinecones)
Small Grave Blanket - $30 (one red bow in the center, pine cones & one white poinsettia)
Porch Pot - $35 (red bow with 2 large pinecones, approx. 18-24" high, subject to pot availability.)
Large Grave Blanket - $45 (3 red bows, pine cones and two white poinsettias)
Forms are due by November 6th & product pickup November 19th in Mt. Morris.  HARD DEADLINES!!!
Athletes earn $7 for each wreath, $10 for small grave blanket and $14 for large grave blanket, and $14 for each porch pot.
HOLIDAY GIFT IDEAS WHILE SUPPORTING LOCAL SMALL BUSINESS WITH YOUR EFFORTS! (2023 Information)
Fireside Coffee Company, Swartz Creek
Print Order Form
Coffee sells for $17.  Athletes earn $5.95 for every bag sold.
Mocha/Cocoa sells for $9.  Athletes earn $3.15 for each can sold.
Coyer Candle Company, Midland
Print Order Form
Print Order Form Supplement w/ images
8oz & 16oz Soy Candles, Air Fresheners, Wax Melts
Athletes earn 50% of sales
Orders & money due no later than November 28th, 2023.  Delivery should be by the week of December 18th.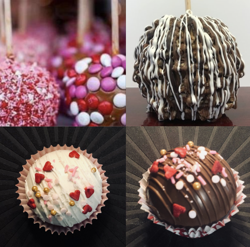 Gourmet Apple Cart (2023 Information)

Massive delicious candied apples, featured at the Flint Farmer's Market!  Perfect Valentine's Day gift!  Earn $5 for each $13 item, or $6 for each $15 item.
Apple order forms can be downloaded HERE.
Cocoa Bombs by Maci's Garden
Thin candy shell, filled with cocoa and marshmallows, then decorated with topping of choice, individually wrapped in cellophane bag.   Valentine's Day themed sprinkles.  Earn $2 for each bomb sold.
Cocoa bomb forms can be downloaded HERE.
Forms and money MUST be turned in by February 1st, 2023.
Delivery to be made February 8th-9th during practice sessions.
Helping Families with Education & Sports Tuition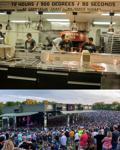 WELCOME TO FIVE:1 VBC!  Earn $$$ as a volunteer with HFEST, working the concessions stands at popular concert/sporting venues (DTE, Ford Field, Meadowbrook)! Participants have worked 2-10 events, some earning enough to cover an entire team fee! If interested, please reach out to Lori Stutzman at hfestsecretary@gmail.com and she will get you registered and ready to work!
Due to the overwhelming response, HFEST may be at capacity for volunteers. Contact Lori to see if space is available.

Do your everyday shopping with hundreds of great name brands and earn cash back for your team with every purchase! Purchases through Flip Give can be distributed at the athlete level, and will be credited to their individual fundraising account!
Join Here!
Our team code is: TSRVZ3
Get paid back on brands like Adidas, Target, Wal-mart, Nike, Under Armour, Walmart, American Eagle, Old Navy - literally hundreds of brands you already buy! Buy e-gift cards, and then use them immediately through the website link for more savings!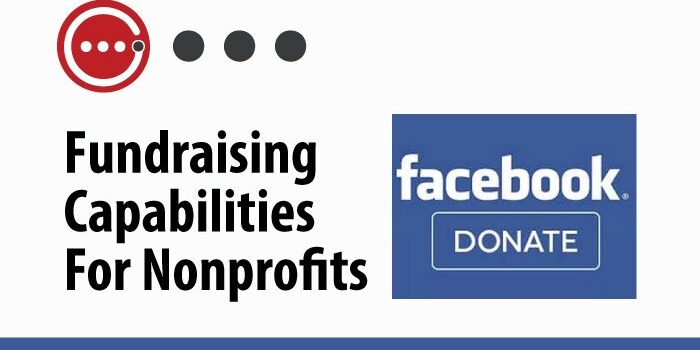 The purpose of this campaign is to create a vehicle for the youth athletes in our club to request donations from friends, families and businesses. While the fee to play in our club is comparably lower than other premier clubs in Michigan, the cost to play is still prohibitive for some families. Please specify on your donation to whom it should be directed to. If not specified, Five1 Athletics will use an application process to determine to whom the contribution should go.
Five1 Athletics is a non-profit corporation, thereby making your contribution tax-deductible. You will receive a receipt for your donation to the email address on file through Facebook. Receipts may also be downloaded from the site after you donate.